CREATING YOUR PERSONALITY ON PAPER IS WHAT WE LOVE TO DO!
Are you looking for something truly unique? Have one of our design consultants personally create your one of a kind invitation!
Your invitation should be a reflection of your personality!
It sets the mood, formality, and style of your wedding. Whether formal or casual, traditional or contemporary, make your invitation memorable!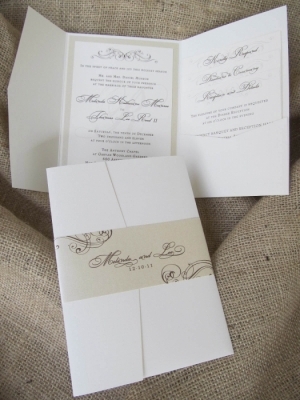 Schedule an appointment with one of our designers! 501.847.0882
Click here for details.
Every bride, every invitation, every wedding matters to us.
Planning a wedding can be overwhelming, that's why we have experienced consultants to guide you every step of the way.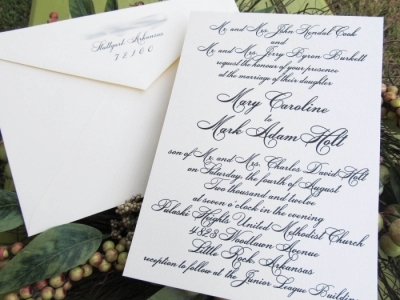 ideas
Share your ideas with one of our designers and watch your ideas come to life; like this airline ticket (below) and passport program (above) we designed for a vintage travel theme wedding.
my style
Having a hard time deciding on a style?
vintage: the vintage style is encompassed by old world elegance. It can be victorian style flourishes, old hollywood, or faded burlap that inspires you. Creams, browns, & blues on textured paper can give an invitation that vintage look.
modern: if you like clean lines & blocky print or various font combinations, then modern might be your style. Bold or metallic color schemes give an edge to the modern look.
traditional: a classic beautiful look is always in! Centered wording & flowing script fonts are favorite traditional choices. Linen paper is a nice touch.
country chic: a perfect style choice for outdoor weddings. Country chic is rustic meets elegance. Contrast wild flowers & mason jars with pearls & lace. Blue, brown, or yellow color schemes are just a few ideas.
elegant: an elegant invitation is stylish yet beautiful. Graceful fonts on shimmery paper sets the tone of elegance.
my choice
Why choose Hobart's Paper Creations for your invitations?
our pledge: to give you personalized attention, guide you through every aspect of wedding stationery, and create a unique invitation that truly reflects your personality.
our experience: we've been helping brides for over 12 years & designed over 500 local weddings.
our designers: experienced stationery designers with extensive knowledge of wedding etiquette.
we do more: excellent service, guaranteed quality, and competitive prices.
we care: every item is created, printed, and hand-assembled right here in central Arkansas.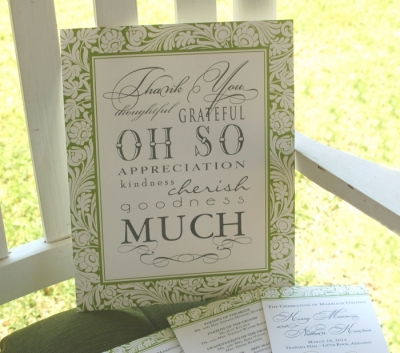 We hope you find our website to be informative & resourceful. Call or contact us if you have any questions. We are happy to help!

print friendly view